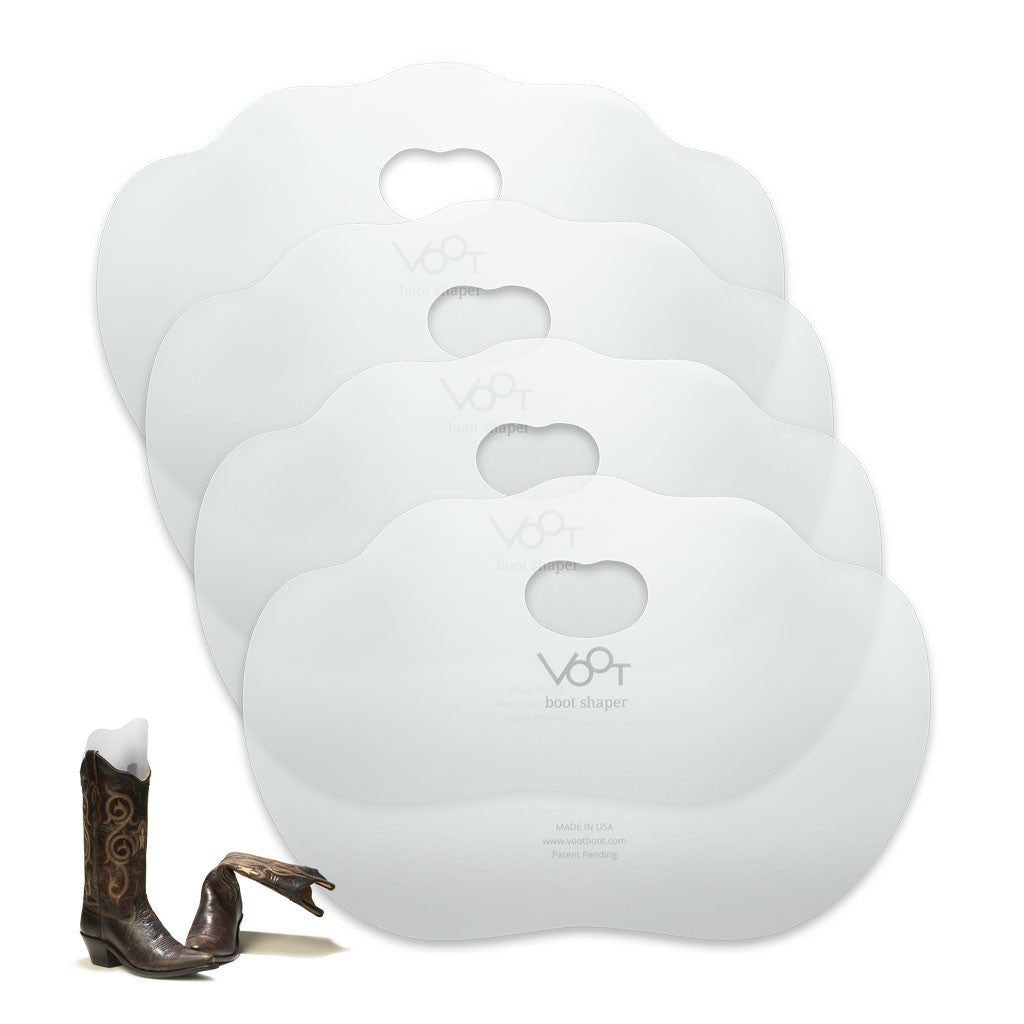 Voot Boot Shaper
Rodeo Boot Shapers Wholesale — 25 to 100 Sets
Details
Rodeo is just right for motorcycle boots, work boots, and any other sturdy mid-calf boot.


Weight: 1.2 oz. (34g) per shaper
Color: Clear semi-transparent
Measurements: 12.6" x 8.5" (32 x 21.6 cm)
One set = 4 boot shapers or two pairs

25 set = 100 shapers or 50 pairs
50 set = 200 shapers or 100 pairs
100 set= 400 shapers or 200 pairs
Everybody Is Stepping Up to Voot
Voot is in high demand by everyone from fashionistas to outdoorsmen. People are loving how easy Voot boot shapers are to insert and how well they prevent creasing while keeping boots fresh and perky. Now, you can bring the boot-boosting power of Voot to your customers through our wholesale program.


Shoe Stores and Boutiques
If the boot fits, Voot it! Once a customer purchases a pair of boots, suggesting Voot boot inserts makes perfect sense. You're empowering your customers to maximize their investment and properly care for their boots. Combine Voot boot shapers with boot waterproofing or conditioning treatments for an excellent "boot care" kit.


Professional Organizers
Be a closet hero by introducing your clients to the benefits of Voot!
• Maintain neat and clean closets as Voot keeps boots upright and in order.
• Prevent odors with Voot by allowing boots to properly ventilate.
• When not in use, Voot boot inserts lie flat and save valuable closet space.