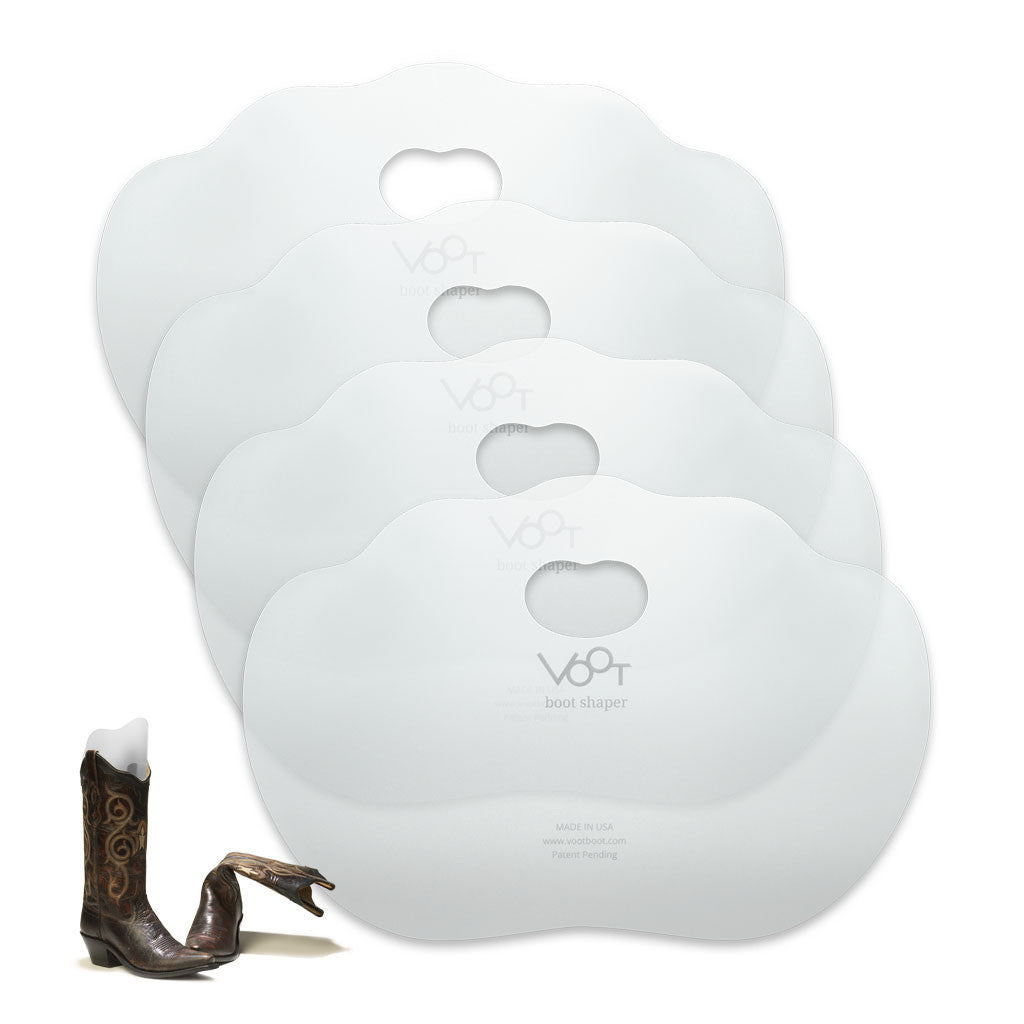 Voot Boot Shaper
RODEO Boot Shapers - 4 Shapers
Details
Voot RODEO Boot Shapers for Sturdy Mid-Calf Boots

Rodeo is just right for motorcycle boots, work boots, and any other sturdy mid-calf boot. 
Weight: 1.2 oz. (34g) per shaper
Measurements: 12.6" x 8.5" (32 x 21.6 cm)
Color: Clear semi-transparent
4 individual boot inserts (2 pairs) per package
• Made in USA
• Say goodbye to unsightly and damaging creases
• Just slip Voot into your boots and it does its thing
• Perfected design maintains optimum boot-preserving tension
• Ventilated to keep boots moisture- and odor-free
• Made of non-toxic, long-lasting material
Take look at our Voot PRIMA for knee-high boots.
Bulk pricing (25, 50 and 100 set packages) at great discounts.
1 set = 4 boot shapers